10 tags
Be the Sunshine on the Grassland this July!
Sign up for our camp happening this 1st to 7th July. Camp preparation will take place 3 days before the start of camp and volunteers are strongly encouraged to join in the preparation and home visits made to the homes of some of the children. Email us (mongoliasummercamp@gmail.com) for any enquiries or sign up.
12 tags
9 tags
7 tags
MSC 4 Camp Dates: 1st-7th July!
Come join us at the vast mongolian steppe this summer! Embrace nature and adventure, and immerse in our MSC family's love and laughters! Join us for our camp this year on 1st-7th July. Pre-camp briefing will be held on 30th June when all volunteers are to arrive in Ulan Bator. Volunteers are also strongly encouraged to participate in the pre-camp preparation and home visits to our...
7 tags
MSC 4 coming your way soon!
We're fixing the dates with our mongolian partners for our long awaited annual summer camp! Looking at the first week of July, the camp ends just days before Nadaam Festival one of the most exciting times to visit the vast steppe!  We hope you're just as stoked as us for the camp and checking out Nadaam Festival. So stay tuned for our finalised camp dates!
8 tags
We're featured on Our Better World Forum! →
8 tags
8 tags
A vision of vast open spaces and more
I came to Mongolia with a vision of vast open spaces, an impression of peacefulness, and a desire to learn about the children. I was not disappointed, although there is much more to Mongolia than that, for better or for worse. There is not much I need to say about the nature Mongolia that has not been said. Whatever I can write down at this point will not do it justice. I can only tell you that...
7 tags
Our volunteer Xin Ni's shares about her experience...
In the eyes of many people, Mongolia is perceived as one of those exotic places that few would ever think of visiting. Hence, my decision to join the Mongolia Summer Camp (MSC) was initially met with some level of incredulity and a lack of understanding from friends and family members. It didn't help that I got to know about the camp through Google. I wavered in my decision to join the camp for a...
7 tags
Our volunteer Tze Wei shares of his experience at...
"MSC'12 has been in its own special way, a travel revelation for myself. Even though its my first time visiting Mongolia, I believe I got to experience a side that most locals don't even know about. The slums, the conditions and the support that some of these kids grew up with can be said, in the most minimal of descriptions, appalling. Being involved in a camp may be familiar...
7 tags
Our volunteer Chen Yang shares about MSC3
Before I agreed to come for the trip, I questioned myself:"was it really worth 1.3k for the air fare? I mean, it could have got me a ticket to the states, or i could buy the DSLR that i've been wishing for. I took a leap of faith and decided that I should just devote myself to this cause. " On hindsight, I was so grateful for my decision. Many of us has done community...
6 tags
Our volunteer Tim shares about MSC 3...
" I am always thankful for the opportunity Mongolian Summer Camp gave me. To take a step out of my comfort zone, to relate without words and to bond through the simplest of actions. Participating in the Mongolian children's games and hearing kids sing a song together are just some of the experiences I will never forget. I certainly hope the kids got out of it as much as I did. Again...
6 tags
We're back! :)
Hi Readers, We're sorry for the pretty long hiatus! The team of volunteers for MSC 3 had whizzed ourselves off to the beautiful steppe for a gorgeous summer holiday soaking in nature's grandeur with our bunch of little mischiefs and are now back with lots of fond memories and nostalgic, moving, passionate, happy moments to share! Stay tuned for more reads coming up! Check out our...
7 tags
Children's Day!
It's Children's Day in Mongolia today! We wish for all kids to have a proper home, hot meals and a chance for education.  We can't do it all but we're starting with our infant step of granting them their wish for a summer camp! Join the team in bringing more kids to camp this summer by Sponsoring-A-Kid-To-Camp this Children's Day! Click on "Donate" at...
11 tags
camera roll... 1, 2, 3, Action!
Our days are getting so exciting!! So let us let you in on a big secret of ours! Starting with a hint… … (On Air- Interview session) YES you absolutely right! MSC is gonna get featured on national TV here in Singapore on an upcoming series on channel 5 called "Everyday Heroes!" Well we're a lil bashful about being termed Everyday Heroes and certainly that's...
10 tags
MSC E-Brochure →
8 tags
10 tags
Playful Moments for MSC [Last Chance for...
Hey guys, Thank you for all the lovely entries that we have received! But WE WANT MORE! LAST CHANCE to participate in our Playful Moments photography contest. SUPPORT our sweet cause for street children in Mongolia today! SNAP a photo on the theme of Childhood Playful Moments on your MOBILE phones and send it to us today!! SUBMIT via Instagram #mscphoto or email us at...
9 tags
Playful Moments for MSC
Purchase an E-Ticket to our Event now.  Just 2 simple steps! Transfer total amount of money for ticket(s) ordered to POSB Savings Account no. 124-84737-0 Email mongoliasummercamp@gmail.com with the following information after you have transferred. Name: NRIC: Mobile No: Number of Tickets Ordered:  Transaction Reference No/i-Bank nickname: Time of Transaction: For Photography...
9 tags
Be A Dream Builder today! :)
For more information on what each kit entails click HERE
7 tags
6 tags
Sneak Peek to...
our First fund raiser of the year for MSC3! Yes we're deep in our planning for the event.  We hope you are just as excited as us about it. It'll be tons of fun once again for a good cause! Come party with us!  Here's a little clue to what it's gonna be! 
8 tags
MSC 3: 23rd-30th June
Hey guys,  We have finalized the dates for this year's camp! And we can't wait to be back on the green pastures, horse-riding and dancing to the smiles and laughters of the little ones who will be coming to camp with us! :)  Join us if you're still looking for an unforgettable holiday! :)  Happening this 23rd-30th June!  Again cost will be your own travel air fare and...
7 tags
Recruitment for MSC 3 Volunteers!!
Hello Friends!  If you're looking for a memorable and meaningful time this summer, look no further! Recruitment for mongolia summercamp THIS JUNE is NOW OPEN!! Click here to apply!  Let us bring joy and laughters back into the lives of the kids that will be coming to camp this summer! Explore the green pastures on horse-back! And have a taste of nomadic lifestyle living in traditional...
6 tags
Recruitment: Planning committee for MSC3!
Hey Guys!  We're BACK again to plan for the next annual summer camp of crazy fun for street children in Mongolia happening in July 2012!!  We are now open for application for the planning committee of the camp. If you're interested to join us in this meaningful adventure simply drop us an email along with your CV to: mongoliasummercamp@gmail.com. All enquiries are welcome at the...
8 tags
The Life and Times: Mongolia Summer Camp (Jul...
Mongolia.  A country little known to those beyond its borders. volunteers for the camp 60km outside the capital of Ulan Bator is Terelj. The national park is smooth sloping valleys that climb up to become rocky peaks. This past July, the rains were plentiful. Grass carpeted the landscape, though not the soft type you'd find in your lawn. Rather the blades grew in little clumps with wiry...
8 tags
We're Back! :)
Hey guys! The team is back from a really awesome time in Mongolia with another group of kids at camp! We're really humbled and blessed at the same time by the things that we have seen and experienced during the camp and we can't wait to share more with all of you!  Again, thank you everyone who have walked this journey towards a successful MSC 2 and we're glad to say that the...
4 tags
Happy vacation! We're leaving!
Hello followers and readers, Time really flies! Praise God we're done fund raising and we raised it all that we had to raise and we're flying off in just 2 days! We'll bring u guys more lovely stories when we're back so stay tuned! May everyone have an awesome summer vacation too! Senbenno Mongolia~! (hello mongolia!)
7 tags
Flying Off Soon!
It's just another week more before our departure! Show us your support now and purchase one of our postcards of love. Simply click on our sidebar "Order Postcards" for more information.  This is your final boarding call at getting your postcards hand -written with lovely messages from our kids at camp! Service will only be up till this Sunday. Subsequent orders will not be in...
7 tags
4 tags
5 tags
4 tags
Postcards of Love
Support MSC and help us bring smiles, fun and education to the children. YOU can play a part in enabling the smooth running of MSC 2 happening this 22nd Jul to 31st Jul by simply purchasing a postcard from us for just SGD$10 each (postage incl.). Click on our sidebar "Postcard Order" now. Post-cards are all pre-order and we will be bringing your postcards to Mongolia with us for our...
8 tags
Just 3 DAYS away from BAKE OFF!
Dear all gluttons are we ready for a massive pig out this coming sunday at Bake Off!  We're just all super excited and testing out all our recipes! So grab your friends and folks and come down to support us this Sunday! :D  What better ways to justify a massive pig out session than to bring smiles back on the faces of children!  See you there!  P.S. And here's my badge of vote!...
10 tags
Recruitment Closed
Thank you everyone for your overwhelming support and sign up.  We're happy to announce that the team is now full and  our recruitment of volunteers for MSC 2 has closed. We welcome you to join us on our waiting list and ask for your patience and kind understanding.  Please continue to show us your support in our fund raising events and our cause for street children! And we'll love...
9 tags
10 tags
Bake Off!
With the movie screening over, we're simply craving for more! And more sweet moments that moves our hearts and tingles our tongue as well!  Introducing our next fund raising event!  Come join us to savor some sweet desserts all for charity! Event is free-admission and cakes are served at any token sum of donation. Vote for your favorite baker for the cakes too and winner bake stand a...
9 tags
MSC Exhibits
9 tags
THANK YOU!
Thank you everyone who came down to support our Charity Movie Night on last saturday! The event wouldn't have gone so well without the support of you guys! For those who couldn't join us this time round, still we'll like to thank you for your support in spirit and donations!  Here's some photos from ur event!  Happy movie-goers at our registration counter The crowd...
5 tags
See ya all!
It's just few more hours to the movie tonight! We're exited to meet all of you! See you guys tonight! P.S. we are having door sales too so come down if you find yourself free at the last minute! Every cents and penny counts towards fulfilling the dreams of our mongolian street kids. :)
7 tags
3 tags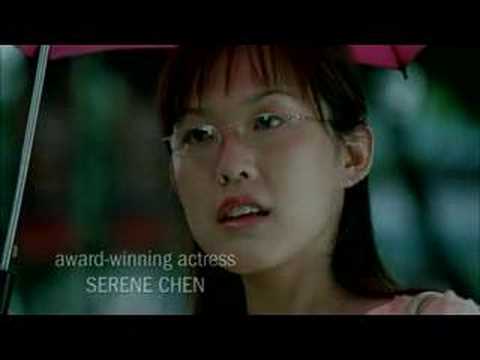 8 tags
9 tags
Singapore Dreaming & MSC Dreaming
It's now just FIVE more days to our charity movie night! I hope everyone is as excited about as we do! For those who have yet to make their purchase, please do so NOW! Don't wait any longer! the time to fulfill the dreams of going to a summer camp for poor children is here and now! And now, please enjoy the movie trailer to the movie that we will be screening for our movie night...
6 tags
Charity Movie Night!
Hey guys!  As our charity movie night is now confirmed and details below: Date: 21st May 2011 Time: 7.30pm-10pm  Venue: St Andrews Junior College, Cultural Centre Address: 55, Potong Pasir Avenue 1, Saint Andrews Village, S358589 Movie: Singapore Dreaming  Price of ticket: SGD$12 if you're here in Singapore with us, grab your friends and come support us at the movie! if...
9 tags
Movie Night!
Get ready your popcorns and drinks people! For our next exciting fun & fund-raising event, we'll be having a movie screening! More details up very very soon!! Remember to grab your tickets when our details and e-ticket system come up! Cya all very very soon!  P.S. We're still recruiting! If you're keen to join the team and have a meaningful time bringing joy to street...
6 tags
Children Stories: 2nd issue
Name: Oyuna Age: 7 Education: None Occupation: Street Singer At 7 years old, Oyuna was the youngest participant in the camp (excluding our 3 year old baby). She was a shy, quiet girl, but very endearing. She'd be the one who would always serve food to the volunteers once it was ready. She would also help to babysit the baby during times when the volunteers were busy. Before the camp, Oyuna had...